Skip Navigation
Website Accessibility
Quilting Service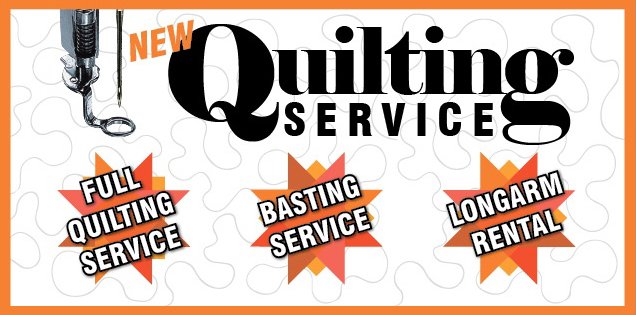 Quilting Service
Have your patchwork tops professionally quilted by our new in-store quilting service.
Charges are based on the square area of your quilt, so, your cost may vary slightly.
Cost does not include thread, batting or backing.
Preparing Your Quilts For Machine Quilting
Following these tips will help you get the best possible results when having your quilts professionally machine quilted.
Piece your quilt top carefully, the flatter the top is, the better it will quilt up.
Trim stray threads and frayed edges.
Press you top and backing carefully.
Backing and batting must be at least 8 inches larger than the top on all sides.
Ensure backings are square (90 degree corners, parallel sides). Wonky edges are hard to attach to the quilting machine.
If backings are pieced, remove selvages from seams.
Don't baste or pin your quilt.
If your top is directional mark the top edge with a pin.
Remove embellishments like buttons and crystals.
Cut scalloped edges after the quilting is complete.
Stay stitch 1/8 inch around pieced borders to prevent seams opening.
If you have washed your quilt then wash your backing, washing your backing will also result in a softer quilt.
Must have 4inches extra of backing on all sides.
(.02 Cents per sq in.)




1509-529-7755 CALL TODAY!

COMPUTERIZED QUILTING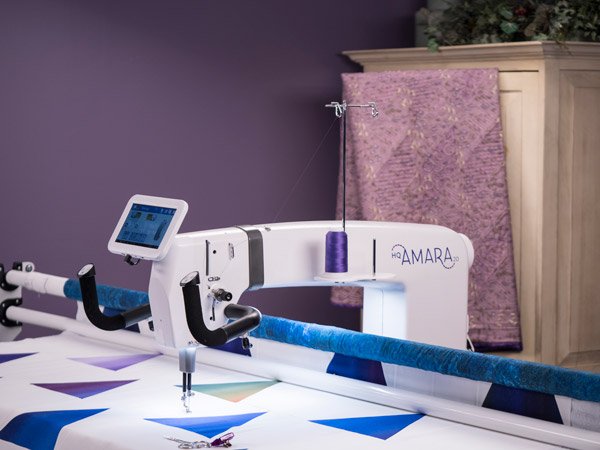 Edge To Edge Quilting

. Bring all your finished tops to us and leave the work to us!